12 VOLUME INTERNATIONAL ENCYCLOPAEDIA OF DISASTER MANAGEMENT
RELEASED BY HRD MINISTER OF INDIA SHRI PRAKASH JAVADEKAR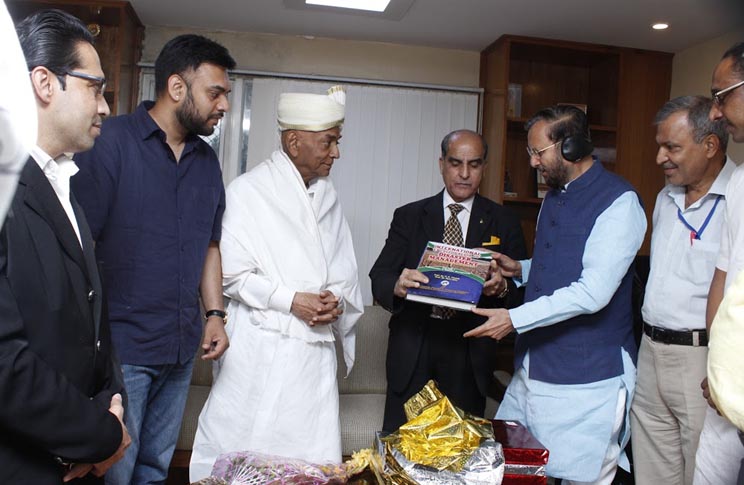 Hon'ble Shri Prakash Javadekar, Union Minister for HRD receiving
the book on RSS authored by Dr. Priya Ranjan Trivedi
New Delhi, 15 March 2018 : The most authentic bilingual book on RSS authored by Dr. P. R. Trivedi was presented today to the Union Minister for Human Resource Development of India, Shri Prakash Javadekar in his official chamber at Shastri Bhawanin the presence of intellectuals.
While presenting this book to the HRD Minister Shri Prakash Javadekar specially describing the motivation for writing this book, the author Dr. Priya Ranjan Trivedi said that this book originally written in Hindi by him was released by the RSS Sarsanghchalak Hon'ble Dr. Mohan Bhagwat Ji at Patna on 12 February 2018.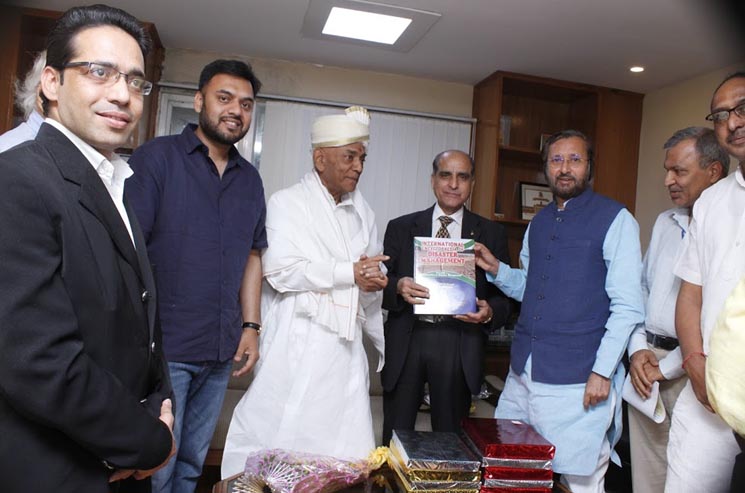 Hon'ble Shri Prakash Javadekar, Union Minister for HRD observing
the book on RSS from close quarters. In the picture (from left to right) are
author of the book Dr. Priya Ranjan Trivedi, Union Minister Shri Prakash Javadekar
and Director, National Institute of Cleanliness Education and Research Dr. Utkarsh Sharma.
Dr. Trivedi further added that the motivation for writing this book can be traced since his association with RSS in the year 1968 at BIT Ranchi where he got training under the leadership of RSS think tank Prof. Vasant Digamber Agashe.
Dr. Trivedi also announced that he is getting in touch with the State Governments for giving birth to a University in the name of RSS Founder Dr. Keshav Baliram Hedgewar for promoting the ancient cultural heritage of our country besides Hindutva.
.
---