THE EURASIAN SCHOOL FOR WORLD PEACE ESTABLISHED AT AMBERT, FRANCE FOR CONDUCTING RESEARCH BASED PROGRAMMES
FOR PARTICIPANTS FROM ALL OVER THE WORLD

Press Release
Puducherry, 10th December 2018 (Human Rights Day)
Dr. Catherine Omerin belonging to Ambert, France after reaching here announced that "The Eurasian School for World Peace" has been established on 9th November 2018 as an international platform for implementing need based education, training and research based programmes at secondary and post-secondary levels including bachelor's, master's and doctoral degrees in the new and emerging areas related to peace studies, non-violence, human rights conflict resolution, intellectual property rights, global warming reduction, climate change management, environmental sustainability, disaster management, diplomacy, international brotherhood, spirituality, alternative and complementary medicine including drugless therapies besides other activities in order to protect our mother nature and earth.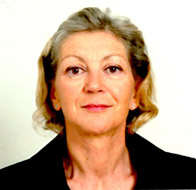 Dr. Catherine Omerin
President
The Eurasian School for World Peace
L'ECOLE-EDURASIENNE-POUR-LA-PAIX-MONDIALE
Chateau de nouara, 63600 Ambert, France
She further added that presently the headquarters will be at Chateau de nouara, 63600 Ambert, France and the school has designed a masterplan paradigm for having countrywide and countrywise campuses by having mutual as well as technical cooperation with likeminded schools, colleges and universities in order to achieve our milestone to reach the young minds for acquiring the necessary skills for managing all facets of the national and international issues for facing the challenges of the third millennium.
She explained that the main focus of our programmes to be conducted under formal, informal, nonformal, open, distance and virtual education modes will be to bring peace by depolluting the human mind besides infusing among the world citizenry the idea of rural as well as urban entrepreneurship with a view to solving the problems related to unemployment in both developing as well as developed countries of the world.
While discussing the need for reciprocity and agreement with similar institutions, she said that the School has also envisaged to having a continuing relationship with the United Nations, its specialized agencies besides other international, intercontinental and regional bodies and platforms for successfully implementing programmes having social, educational, cultural, environmental, scientific, technological, medical, economic and positive contents in order to have a sustainable society and a sustainable world.
She also opined that the name of the School as incorporated with the Sub-prefecture of Ambert, France on 9th November 2018 is "L'ecole Edurasienne Pour La Paix Mondiale" which in English language means "The Eurasian School for World Peace".
She also called upon all the intellectuals including the policymakers, bureaucrats, technocrats, judges, journalists, educationists, activists, industrialists, advocates, farmers, business houses, national as well as international organizations to inform her regarding their interest in joining hands with this unique project by contacting her on the following email address :

Email : [email protected]
Website : eurasienne.com
She has also invited collaborators from all countries of the world to send their details for being declared as the Regional Representative / Franchise of "The Eurasian School for World Peace" for registering their researchers as well as retiring and retired persons interested in acquiring research based qualifications in the areas of geriatric care, physiognomy, astrology, palmistry, spirituality, divinity, theology, acupressure, acupuncture, auricular therapy, yoga, naturopathy, folk medicine, glaciology, sustainable agriculture, disarmament, global peace, international relations, skill development, human rights, health care, green business, green technology, pollution control, mental health, psychotherapy, nursing care etc.
* Issued by the Information and Public Relations Department, The Eurasian School for World Peace, Chateau de nouara, 63600 Ambert, France

Email : [email protected]
Website : eurasienne.com